We need you to help deliver safe and healthy vegetables to as many people as possible.

The strength of Shii-Farm lies within the bountiful
nature of Southern Kyushu, and those who utilize
it to it's fullest and pour their hearts into growing
vegetables.
At Shii-Farm we cross differences in gender, age,
and nationalities to form a varied group of people
who work together and constantly work to improve
each other, all the while creating the very best
vegetables.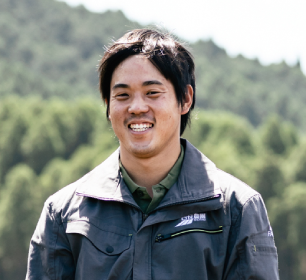 01 Cultivation Department
It's been 10 years since I've joined. It's a valuable experience where I can use many different machines to do many different tasks. Going forwards I want to gain not only technical skills, but knowledge as well.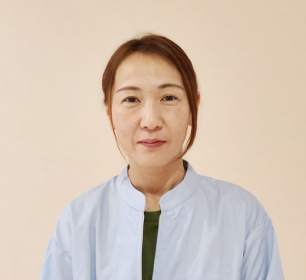 02 Processing Department
I've been here 14 years. There's a great work atmosphere here, great work satisfaction and we work hard to constantly improve one another. Let's work together.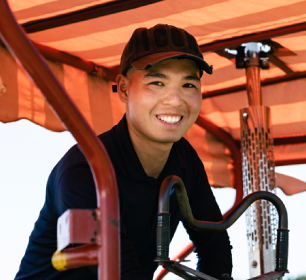 03 Cultivation Department
I've been in Japan for two years. It's challenging but fun to operate these heavy machines. Last summer I went to the Aoshima Coast in Miyazaki. Even if three years go by, I still want to work at Shii-Farm.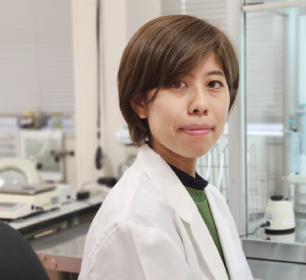 04 Quality Assurance
I've been here 3 years. As a member of quality assurance, I try my best everyday to make sure that the products delivered to our customers are safe and secure. There are tough times, but my kind supervisor always helps me.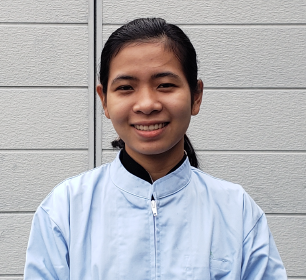 05 Processing Department
Because my coworkers kindly explain things, I feel safe in my work. In terms of Japanese food, I love Sushi. When I can take a vacation, I want to try and go to Disneyland.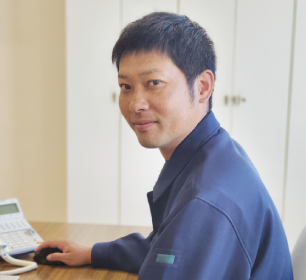 06 Sales and Administration
I can learn a lot from talking to our customers, there's great job satisfaction. I'm working hard to make sure that everyone knows about the really delicious vegetables of Shii-Farm.
A Day in the Life of a Shii Farm Employee
What does it mean to work at Shii Farm? We followed a day in the life of a male employee in his 10th year with the company.
Hear his thoughts on his job as told directly from his mouth.

We use the high quality management system in our factories to process/freeze our freshly picked vegetables without losing their freshness, and deliver these delicious vegetables to the table.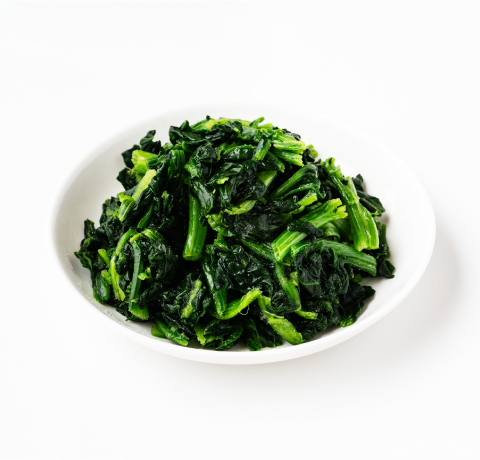 Cut Spinach
Growing season: January to April, November to December
Sweet and colorful spinach filled with all the nutrients needed to endure the cold winds that blow from the Kirishima mountain range in the winter. Since they're cut, you can cook them into a butter saute.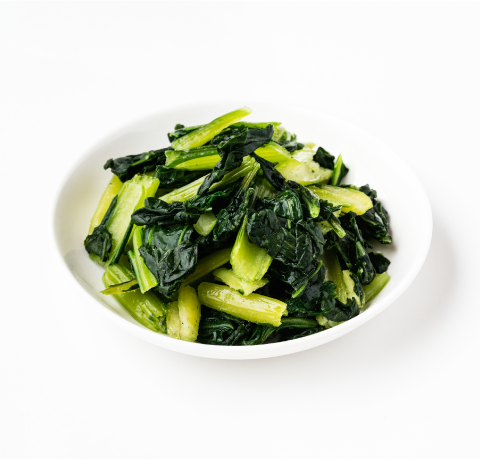 Cut Komatsuna
Growing season: April to June, October to December
Thick and fleshy, yet firm and chewy komatsuna. Nutritionally rich and with a taste that will get you hooked. We recommend making ohitashi.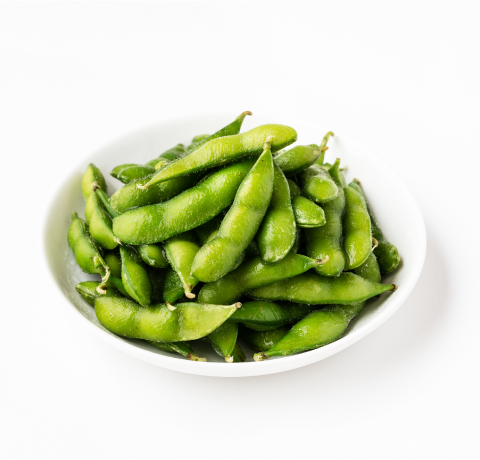 Edamame Beans
Growing season: June to July, September to October
Edamame beans with a rich taste like chamame beans. If you freeze them immediately after harvesting they stay incredibly fresh! Snack on them on their own or while drinking, you'll feel the smell of sunshine wafting through your mouth.
Cut Burdock
Growing season: April to September
Richly flavored burdock grown in fertile lands. Peeled, cut, and rinsed. Your body will feel refreshed after eating a fiber-filled burdock salad.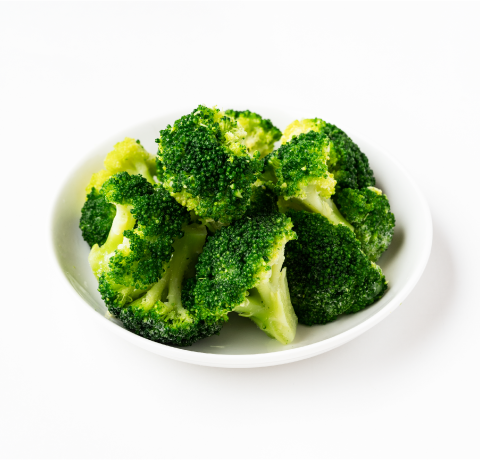 Broccoli
Growing season: April to May, November to December
Chewy broccoli frozen while fresh. Pre-cut so they're easy to eat. For a fun and textured salad.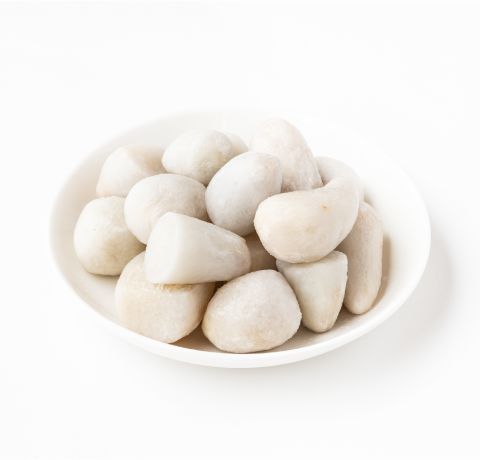 Eddoes
Growing season: August to December
Eddoes with a moist and smooth taste. Don't need to be peeled, and we've assembled them into similar sizes. Easy to make into a tasty boiled dish.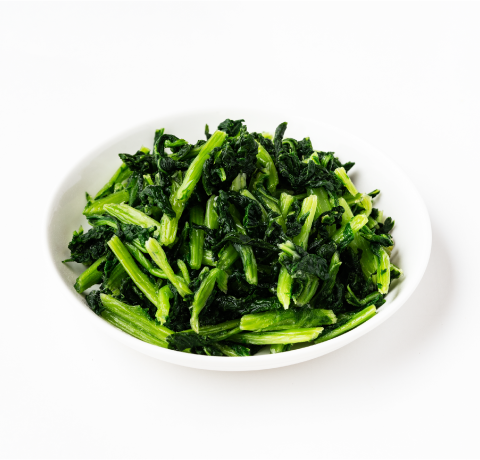 Cut Mustard Greens
Growing season: April to June, October to December
A flavor you'll get hooked on, mustard greens are a staple ingredient in Okinawa. Mixed with rice they are a simple, but always tasty meal.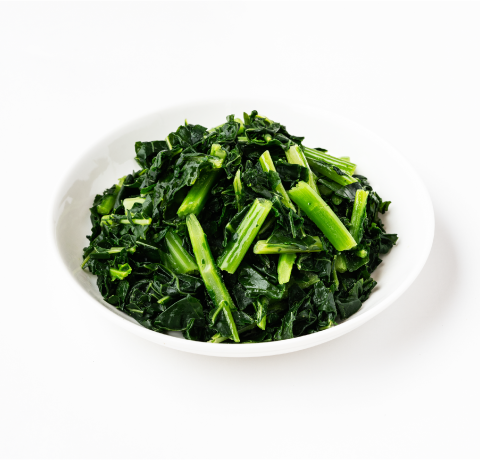 Cut Kale
Growing season: December to January
Kale high in nutritional value, sweet, and with thin stems which make them easy to eat. High in nutritional value and great for a stir-fry, smoothie, or as a side for meat.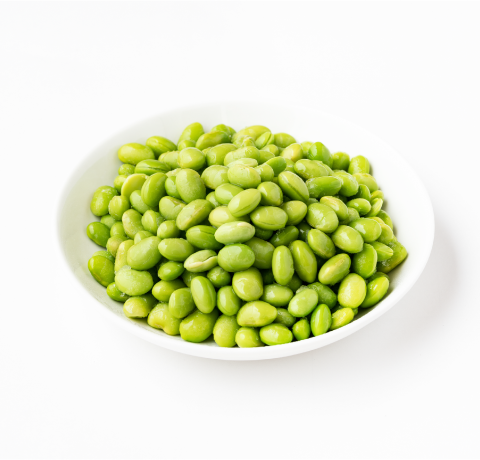 Peeled Edamame Beans
Growing season: June to July, September to October
Colorful edamame beans out of their shell. Without much effort you can use them in cold soups or kakiage, depending on your preferences you can use them in many different dishes.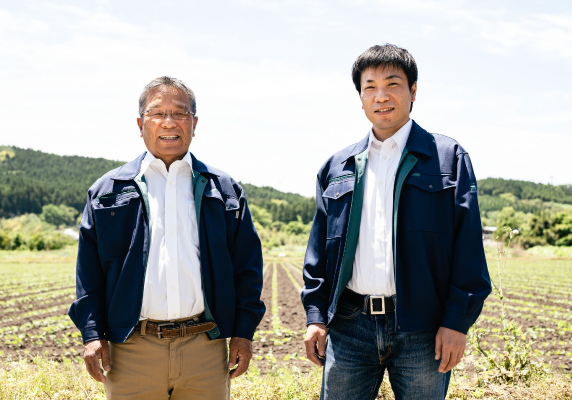 Trade name

Agricultural Production Corporation Shii-Farm LLC.

Established

1978

Founded

1965

Place of Business

Main Office:
3028 Nojirichomikanoyama, Kobayashi, Miyazaki 886-0213

Takaharu Factory:
4881-17 Ozahirowara, Nishimorokatagun Takaharucho, Miyazaki 889-4411 Inside the Miyazaki Freeway Kougyou Danchi

Representatives

CEO: Hirofumi Shii
President: Eisuke Shii

Capital

50,100,000yen

Employees

135

Q1. Can I apply even though I have no work experience/am coming from a different field?
A. Yes, you can apply even though you have no work experience/are coming from a different field.
We give preference to those with previous experience and those with certifications such as forklift and other large size vehicle licenses.
Q2. Can I apply if I'm from a different country?
A. Yes, you can.
We currently have 35 employees who are not Japanese nationals.
Q3. Can I tour the farms and facilities?
A. We allow company visits and facility observation by demand.
You can visit our company after first contacting us and arranging a date and time.
Q4. How will my assignment be determined?
A. It is based on your preference as well as suitability.
Based on your past experiences and what you stated in your interview, with those weighted heavily we chose the position that we feel will best make use of your talents.
Q5. What is the process from application to job offer?
A. In general, company visit>confirmation of intent>interview and test>final decision.
In some cases, a test may not be performed.